The Courage to be Disliked – A Book Review
September 9, 2018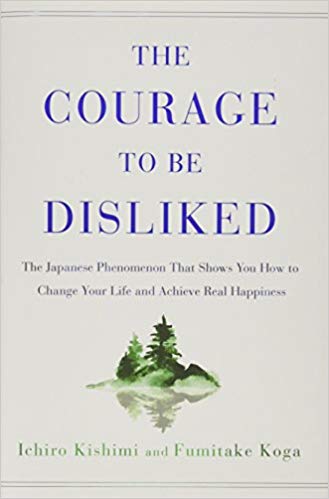 The Courage to be Disliked by Ichiro Kishimi and Fumitake Koga combines Greek philosophy with German psychology in a distinctly Japanese package. Don't let that put you off to it. The book uses the old Greek discussion format: a young man argues with an older philosopher about Alfred Adler's psychological ideas. Adler was an opponent of Sigmund Freud and set up his own psychological theory. Whereas Freud focused on past causes to current behavior (don't forget all his writings on penis envy!), Adler bases his psychology on our ability to change.
Adler posits a few key points:
The past doesn't matter on your present choices.
Everyone can be happy.
All problems are relationship problems.
Self acceptance is key to happiness.
Contributing to others is key to happiness.
Claiming your life tasks is key to happiness.
The authors of the book take time to explain each point using concrete examples of people and situations. I'll just briefly explain each point.
The past doesn't matter on your present choices.
At first, this struck me as counter intuitive. Neuroscience states brain cells grow in certain patterns based on habits–that is, past behaviors. However, they can also reshape themselves by changing your present behavior, creating a new pattern. Adler and the authors say we can choose to allow the past to influence our behavior or choose a different action in the present. We are not fated to behave in a certain way because of our pasts. Rather, we use the excuse of the past to reach our current goals.
The book spends a fair bit of time discussing the idea of life goals. The idea sits under all of the points of Adler's theory. We act toward goals we set for ourselves. So a NEET will remain shut in (regardless of how much they may want to be social) because his goal is to avoid the pain interpersonal relationships cause. Adler reverses the cause-effect model. The cause results from the desired effect. Basically we make reasons to reach our goals.
Everyone can be happy.
This reversal of cause-effect chains suggests we can choose to be happy or unhappy based on the goals we set. Unhappiness results from a skewed goal and lack of self-acceptance. It doesn't come from outside influences, which Zen also confirms. Reality is neutral. How we approach it determines whether or not we are happy.
All problems are relationship problems.
This statement is backed in the book with many different examples that I will leave for you to read. The gist of it, all problems come from disagreements and skewed perspectives of how we relate to other people, ourselves, and the world around us. The idea leaves the solution to problems in our hands. No matter how challenging a problem appears, we always have half the solution. And as the authors discuss, that half is the one that matters.
Self acceptance is the key to happiness.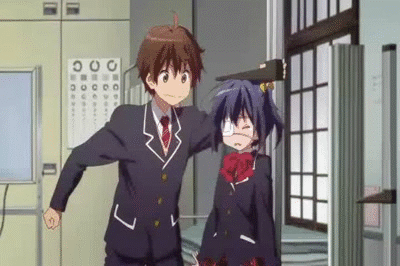 How we relate to ourselves lays the foundation for how we relate to other people and the world around us. The authors don't pull their punches in this. Learning to accept your abilities as they are in the present–again without regarding the past–allows you to set realistic goals for yourself. It requires a hard, clear-eyed view. The authors make it clear that it is an uncomfortable, sometimes painful process. In the book the "youth" character hates himself. Much of the book is spent addressing this self hatred many of us carry. Slowly, the authors tear apart this hatred as misguided and based on what they authors call life-lies–lies we tell ourselves to avoid responsibility.
Contributing to others is key to happiness.
All of Adler's ideas refer back to each other. Self acceptance allows you to contribute to others and contributing to others allows you to accept yourself. Contributing to others doesn't involve self-sacrifice or getting involved in others' business. Rather, it is offering assistance to others without intruding, and otherwise contributing to society and the well-being of others. The book uses the example of work as a contribution to others.
Claiming your life tasks is key to happiness.
I found this idea the most interesting. Adler and the authors discuss life tasks as actions that belong to you. The hard part is defining what belongs to you and what belongs to others. The authors use the example of people liking you (hence the name of the book) or not. Making people like you isn't your life task. It's up to that person to decide, and that decision is out of your control. In fact, the authors suggest that people will dislike you if you live a genuine, earnest life. These people will be jealous of you or otherwise think you too odd.
Joseph Campbell called this following your bliss. It sometimes comes off as selfish, but selfishness works against the other elements of Adler's philosophy–namely, self acceptance and contribution to others. In order to follow your bliss you have to separate yourself from others a little. In fact, the authors call  intervention in life tasks of others selfish. I can see that–it is essentially meddling. Instead, you are to offer assistance if asked for it. I'll admit that this is something that I struggle with. I am overly helpful and often intervene where I'm not asked. These sections in the book resonated with me because of this habit.
The Negative Aspects of the Book
The book sometimes delves into philosophical terms that can be off putting for people. Some readers may not like the conversation style.
The translation I read often used the term comrade to refer to neighbors in life. As an American, the word made my hackles rise; it has negative connotations because of its close association with communism and dystopias like 1984 and Brave New World. "Neighbors in life" became my substitute for the word, but ally is perhaps a better substitute.
The book has a distinct Japanese flavor that some readers may find odd. Collectivism and Japanese cultural ideas are inevitable considering the authors are Japanese. They color some of the questions the youth in the conversation raises, which could leave some Western readers why the concern is a problem in the first place (such as going against the group).
As with any book of this type, some of the examples are airy, but for the most part, the examples ground the ideas in realistic situations. The translation can be a little awkward. As with this type of book, expect the same ground to be revisited several times.
As a Christian, I found many of Adler's ideas compatible with my morals. The section on life tasks and horizontal versus vertical relationships may prove to be useful tools for me. If you find German psychology interesting or want a new set of tools to help you change your habits, give The Courage to the Disliked a read.