2 Steps for Better Anime Blogging
July 9, 2017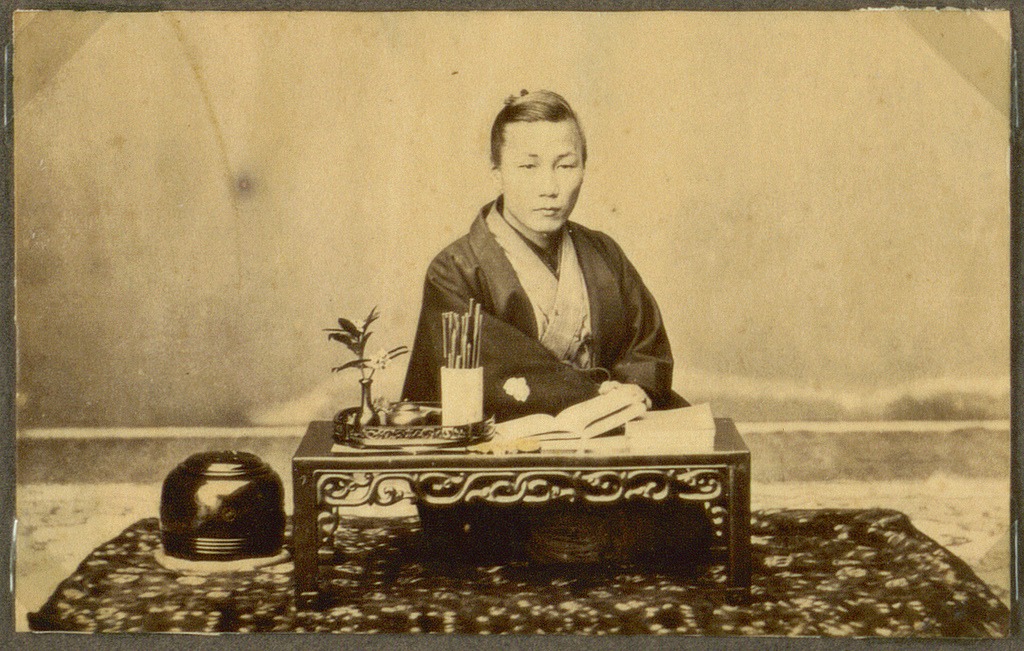 You, the anime community, are great. I've seen a lot of positive things in my time with you, and its time we extend some of these positive aspects to other parts of the Internet. Lately, the Internet suffers from vitriol and low-leveling writing: crudeness, profanity, and bad writing. Yet, most of the anime blogging community I've seen is helpful and avoids excessive crudeness. The writing quality is decent too. Let's be clear. I'm not saying other sections of the Internet blog world are worse than the anime community. Nor am I saying the anime community doesn't have problems. However, much of what we see online–misinformation, political bias, excessive crudeness, personal attacks, slander, and other problems–can be reduced if all of us work at it.
I've written against excessive profanity and other writing issues in various articles. I won't beat that drum again. Other than to tell you to stop it! It really does make you look foolish. Ehem. Anyway, there are two specific issues affecting blogging communities. I'll address both of them and offer simple solutions to fix them.
Monetizing Blogs with Advertisements Hurts Blogging
Who doesn't want to make a living with their blog? I tried using advertisements here on JP to make a buck or two. However, a few years ago I realized I was a hypocrite. I hate advertising. I don't merely find it annoying or dislike it. I passionately hate the level of advertising found across the Internet. Yet I was also contributing to the problem. So I took down all the advertisements.
After I dropped the ads, I saw my traffic increase. I'm not sure if removing ads helped that, but I like to think so. I will promote my books time to time, but I try to keep my book promotions to a minimum. I dislike seeing authors over-peddle. However, not all advertising is bad. Some is needed, but it should be kept to a minimum.  Ironically, if advertisers would reduce the number of ads by, say, 98% they would likely see more people paying attention to them. Rarity creates interest. When a room of people are talking, no one can hear what is being said.
In any case, the level of advertisements used on the Internet chokes access. Ad blockers are required to be able to load many websites. Not to mention it is very difficult to blog for a living. The best way to do that is to write quality books (not that I claim my books are quality) and freelance for magazines. A blog is a way to reach out to people who may find your content interesting or useful. And it all comes down to being helpful to your readers. Blogs that splash advertisements everywhere do not have the reader in mind. They don't try to give to the reader; they want to take from the reader.  These blogs and websites are self-serving rather than other-serving.
So the first step of our blog movement: reduce advertising. Remove most ads from your blog and kill all those terrible pop-ups, including those that ask the visitor to follow your blog. If they want to follow you, they will. Place the RSS feed or email someplace visible but out of the way of your articles. I refuse to follow blogs that beg me to follow them. But if I like a blog, I will hunt the sidebar for a subscription box.
Also be sure to install adblockers on your browsers. Maybe if people stop seeing pennies come from ads, more will take them down. I don't know about you, but I long for the day when advertisements are rare but useful.
Return the Social to Blogging
One of the biggest problems blogs face is the immigration to social platforms. Facebook, Twitter, Tumblr and other social media have stolen the conversations blogs used to enjoy. I feel like I am railing against the inevitable, but most blogs starve for comments and discussion. I'll admit social platforms are more convenient for discussion. After all, blogs are fragmented. You can talk to many bloggers on Twitter, but you can only speak to a few (or one) on their blog. However, this is akin to having a private conversation. Social platforms are noisy places, full of asides and interruptions.  Blogs provide spaces for more specific, quieter conversations. Blogs have more in common with friends getting together at a bar than Twitter or other social platforms do. They are closer to meeting at a busy city square.
Perhaps the most important part of commenting on blogs deals with the author. Many bloggers labor in isolation. They feel as if their little blog, which sees little traffic, is lost in the void. They grow discouraged and think about quitting. Just when they are about to order the blog to commit seppuku, a comment pings. Someone has read an article and liked it! They really liked it enough to comment! Comments light a fire under bloggers. Comments encourage, even the argumentative ones.
Bloggers can also encourage each other by writing responses to posts on their own blogs. For example, you can write a response about this article and rip at me for being way off base. Article responses between bloggers help readers discover new authors. It also helps create a better community by feeling like a community. Instead of a blog floating in isolation, it responds and adapts to the conversations of its community. It joins those conversations. The anime community does a great job of this. Not to mention these response posts help you keep writing. It can be tough to come up with ideas week after week.
So the second part of our blog movement is to comment on posts and write response articles. If you like a blogger, let them know you support them. They may well return the favor! But if they don't return the favor, don't worry. You contributed to the health of the Internet as a whole.
Small actions add up. While these two solutions are relatively easy (outside of losing advertising income), they improve your small bit of the Internet. Taking your conversation to a blog encourages the author to keep writing. It also helps blogging feel less isolated. Remember, blogging is the original social media. And bloggers need to help the conversation by replying to comments and writing good, useful articles in the first place. Blogging can't be self-serving. It has provide value to the reader in order to succeed.
This is where most bloggers, and websites for that matter, go wrong. They try to take from readers (usually money) instead of give. Writing is a relationship. There has to be more giving than taking for relationships to succeed. If you give quality writing and information to readers, many will give you their friendship, interest, and (sometimes) money.