Meditating on the Use of Words from an Anime Blogger's Perspective
November 5, 2017
The largest cliche in the online writing world deals with writers writing to other writers. If you browse self-publishing websites, many offer tips and tricks (some useful, some snake-oil) and write books targeting other self-published writers. I'm going to add my hat to the pile. Only this time, let's discuss the use of words and lingo from the anime blogger's perspective. If you are looking for goodies about a particular anime or Japanese culture, well, I have to take a break from research and watching anime every once in awhile.
Words are cool. Okay, they are more than cool. They are miraculous. Think  about what a word can do. When you read a name like Kirito, it can conjure a host of questions and mental images: what's a Kirito? Hey isn't that the Sword Art Online guy? Fans of the show immediately imagine what he looks like. The single word conjures emotions and reactions: love, hate, indifference, eye rolls, groans, and smiles.  Words connect the thoughts of the writer with you, the reader.
Words tug at your memories and your mental scaffold. Each of us carries a mental framework of experiences, knowledge, and emotions woven into a lattice. From that lattice words and images hang, organized in a way unique to you. No one else has the same lattice. However, words allow my lattice to connect to yours, however incomplete the connection may be.
If you think about it, it is amazing we understand each other at all. Words are utterances and drawings that connect different experiences of reality. Sure, we share some similarities, but some differences in experience are vast. Females have a different set of experiences than males, for example. Society socializes the genders differently, yet words still allow for connections. Anime fans, as another example, have a far different understanding compared to those who do not watch anime.
The Problem with Words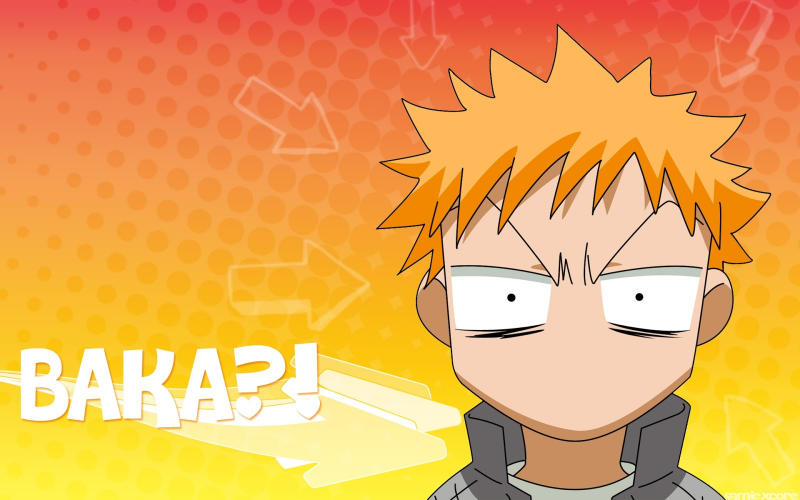 I'm sure you've struggled to express your excitement at one point or another. Awesome just didn't seem to fit. The word excited felt too tame. You reached for a word to connect your feeling of elation with another person's experience of the same. You've touched on a problem with words: over-use.
Over-used words lose their impact and their meaning, and words without meaning are so much air. Let's take the word awesome. You see it used to describe anime and manga and just about everything that is merely fair nowadays. The word used to mean "creating an overwhelming feeling of awe". It was used in reference to God and events that would drive a person to their knees with the sheer emotion of the experience. Now it is used to describe shirts and socks.
Speaking of that, let me show my Christian side for a little bit. I dislike using the words God and Jesus. Christians toss the words around too much nowadays. In many regards, they have lost their impact. The name of Jesus used to have power. It used to be awe-inspiring (see what I mean about overuse?) Now it is an everyday word. This should not be so. Such words as God, Jesus, and love should be used rarely and with purpose. We need to protect their meanings and their sacredness. Love is, perhaps, the most overused word of all when you think of it.
In the Hebrew Bible, writers avoided the name of God. In a similar way, the phrase "I am" resonates with power because it appears infrequently. For words to recover their impact, they need to fall out of regular use for a time. Sacred words remain sacred because they are used in limited context. This teaches the value of limiting some words to certain contexts.
Okay, let's return to anime blogging. One of the most common words I've seen in anime blogging, and Internet writing in general, is the word fuck. As a writer, I hate that word (and I use the word hate intentionally–it is beyond mere dislike). I don't hate it for its vulgarness; although, that doesn't help the word's status. I hate the word because it has no real meaning. You find it being used as an interjection, adverb, verb, noun, adjective, article, and every other part of speech possible. Fuck is used so often it no longer shocks most Internet readers. If anything, it reveals poor writing. Good writing will make the reader feel angry through good argument and illustration. Fuck does neither of these. The word is lazy. Expletives tend to be, but if carefully used, they can enhance good writing and pull the right emotion at the right time. But in order to work, they must be rare. Fuck is just too tired, too meaningless, to do this anymore. Well, other than make me feel disdain or disappointment.
The Foundation of Good Writing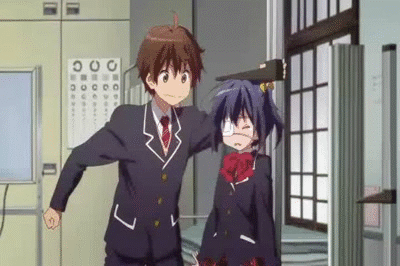 Good writing requires a foundation in good word selection. I admit to being a poor wordsmith. I reach for the easiest, most common words here on JP. So excuse my hypocrisy for this section. Good-word selection determines how we connect with readers as bloggers. Yet, we have to mine deep word veins to find fresh words, words that retain their meaning. Words like awesome ramp up the rhetoric to the point where you can't find a good word to capture what you want. You must reach for words like sublime or majestic, words meant for speaking about the sacred rather than the mundane.
Illustrations, metaphors, and similes still work for us, luckily. At least, as long as we stay away from cliches. As anime bloggers, we have the whole of anime to draw from. We can pull characters from different stories to illustrate our points. It can be as effective as Kirito's double wield technique in the first part of SAO, or they can fall as flat as Rukia' chest jokes in Bleach. We have to be careful. Not every reader may know our obscure references, but these help us avoid the use of tired words and hyperbole.
Some may think: what does all of this word philosophy have to do with blogging? I just want to review anime! This isn't a term paper or anything. This is the Internet! But as a blogger, you want people to read. To attract readers, you need to write well. Good writing is clear, concise, engaging, and choosy with words. Good writing draws readers over time. Not to mention it also makes you stand out from all the blogs out there that rely on the squishy word fuck for feeling.
I know this is a rehash post. I've written about these topics across various articles. But, as a writer, words matter to me. It troubles me how Christians will chant  Jesus. It grates on me as much as the word fuck because it is disrespectful. It undermines the name's importance and power. Yes, I know it is intended as the opposite, but the fact many Christians feel multiple utterances are needed shows how much its power has waned. Likewise, words such as awesome have lost their impact.  New words like waifu retain their freshness, but over-use will make them expire quickly.
Words reflect thoughts. Writing provides insight into how a mind works, messy or ordered, precise or mushy. To end this rant (and rant it is): be careful of how you use words.