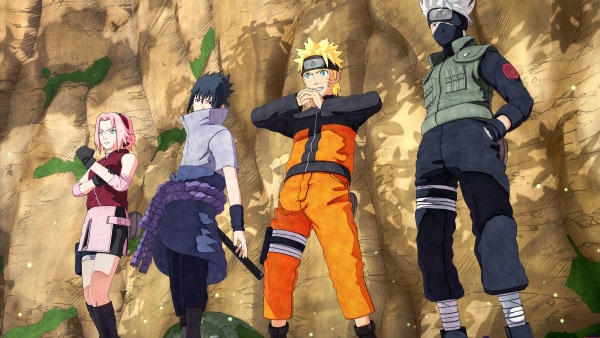 For many anime fans, Naruto introduced the world of the shinobi, or the more familiar word ninja. Sadly, Naruto plays fast and loose with the history of the shinobi. It gets some things right, but it gets far more wrong. This isn't to beat up on the series. It's fiction, and fiction makes reality its own. But you may find the reality of the ninja just as interesting as Naruto's world.
Throughout this article, I'll use the words shinobi and ninja interchangeably. The words come from the same Chinese word, which traces to the 7th century. Japanese kanji comes from Chinese writing and typically has 2 different pronunciations, the Japanese and the Chinese. The Chinese word, ren zhe 忍者, didn't appear in Japan until the  15th century (Bertrand, 2006). In Japanese, this is pronounced as nin sha. Ren zhe means "one who endures or hides" in Chinese, but in Japanese, the phrase shinobo mono means the same. Because of this, the words nin ja (or nin sha) and shinobi were used interchangeably (Bertrand, 2006; Man, 2013).

The History of the Shinobi
Nothing is mystical about the true tradition and correct way of ninjutsu

–Natori Masatake, Shoninki.
Ninja enjoyed their height of activity during between the 15th and 16th centuries when Japan was in its Age of the Warring States (1480-1600), a period of conflict between the various samurai families as they vied for power. This period of constant warfare erupted as the shogun and emperor lost their grip on power.  Ironically, the successfulness of the ninja led to their downfall. However, ninja existed long before the province of Iga with its own hidden villages. China had their own version as early as the 600s and perhaps long before. In Japan, the first appearance of a ninja strike dates to the mid-10th century. Ninja don't become part of the official record until 1488 when government annuals mention the Kawai family's involvement in a siege. The family originated from Iga province (Man, 2013).
Shinobi reached their apex of ability during the time of Oda Nobunaga and Tokugawa Ieyasu, two daimyo who eventually united Japan under a single shogunate. Oda began the effort but died before he could finish it. That left Ieyasu to finish the job and found a 250 year period of peace and isolation.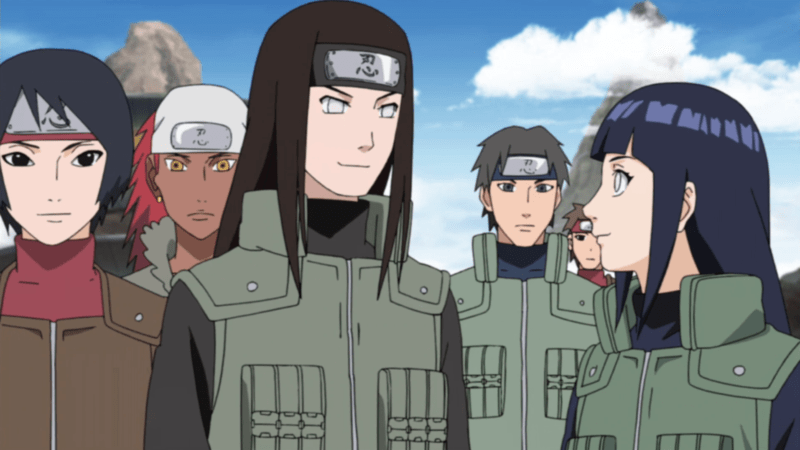 Oda started employing shinobi after he barely escaped an assassination attempt in 1573. The ninja attempted to kill him in his sleep, but the ninja was captured by Oda's bodyguards. The ninja killed himself and Oda had his body displayed in the local marketplace to discourage further assassination attempts (Bertrand, 2006). However, the experience taught Oda the value of ninja, and he began to use them to gather information about his enemies.
The effectiveness of the ninja and the independence of the ninja villages led Oda and his son Nobuo to eventually march on Iga province, the heart of the shinobi villages. Iga also stood between Oda and the lands of his archrival, Mori Motonari. Although the ninjas of Iga held off Oda's armies for a time using their ninjutsu, eventually they succumbed to Oda's superior resources. Of course, Oda also hired other ninja families to turn against their neighbors in Iga (Man, 2013).
Ieyasu relied heavily on ninja during his final years of unification for reconnaissance and espionage. Ninja had pivotal roles in several fateful points in Ieyasu's campaign. The information they gathered proved vital for his victories; on October 21, 1600, ninja helped win the victory that allowed Ieyasu to become the first shogun to fully unify Japan and found a shogunate that would last until Commodore Matthew Perry's visit in 1858. Ieyasu rewarded the ninja by granting them a special status as a security detail in his capital Edo (Bertrand 2006; Man, 2013). This job gave them prestige and wealth, but Ieyasu's victory began the end of the ninja. Even the eradication of the ninja couldn't end them, but peace did.
Life as a Ninja
The way a good ninja works is to know about people without letting them know about him.

–instructional ninja poem
Being a shinobi was a family occupation. Few people born outside of a ninja family or village were accepted into training. At a young age, future ninja learned the arts of balance, swordsmanship, camouflage, and wilderness survival. They trained in groups and learned climbing techniques that served as inspiration for stories of ninja's flying through villages. A shonin (village ninja leader) watched over these ninjas-in-training until they were deemed ready for their first mission when they reached their late teens (Bertrand, 2006).
Contrary to Naruto and other stories, ninjutsu wasn't a hand-to-hand combat system. Ninja didn't have specific fighting techniques. Rather, ninjutsu was a set of skills used to infiltrate enemy positions and gather information. Fighting was a final resort (Cummins, 2015). Size and strength wasn't considered as important as being aware of surroundings and the weaknesses of the opponent (Dawson, 2000). Ninja were unable to stand up against samurai in a direct fight–although most ninja were samurai. The primary weapon of a shinobi wasn't a sword or fist; it was information.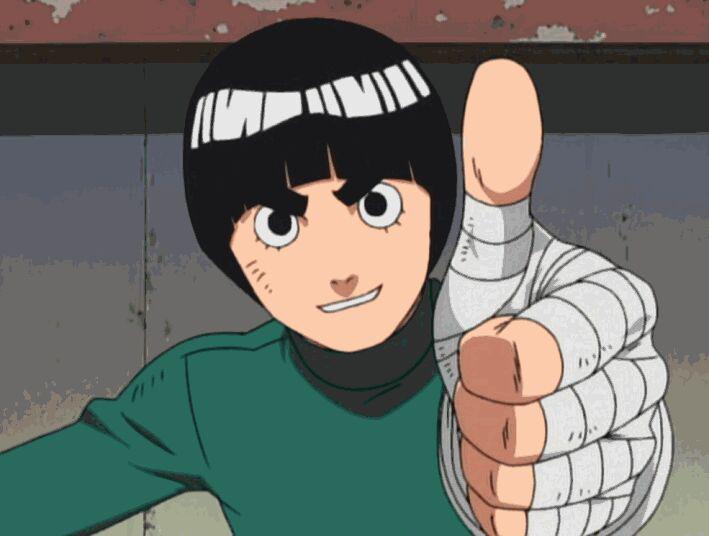 This isn't to say ninja weren't assassins. However, their primary role involved espionage and peacekeeping.
Like their inhabitants, ninja villages appeared normal but were designed for easy defense. Fake walls and trap doors allowed for ambushes, escape, or hidden weapon caches. Most ninja homes had floorboards designed to squeak when stepped on, making it more difficult for intruders to get around undetected (Bertrand, 2006).
Deception marked the central focus of shinobi. Their villages looked like regular peasant villages, and the shinobi used various disguises (Man, 2013):
Zen Monk – The traditional Zen monk allowed a shinobi a valid reason to travel in an age of travel restrictions. The large straw hat of the monk allowed the ninja to observe without being observed, and people allowed monks to get close to them, making spying and assassination easier.
Mountain Priest, Merchant – Similar to the Zen monk disguise, the Mountain Priest and Merchant disguises allowed a ninja to travel without drawing attention. Like the Zen monk, the mountain priest allowed the ninja to get close to people, whereas the merchant was able to mix freely with people.
Street Performer, Actor – Allowed a ninja to hide by drawing attention to himself.
The Fashion of the Area – Finally, a ninja would have to dress as the town, village, or castle dressed. This regular clothes allowed them to move, but a shinobi would also have to back up the disguise by speaking in a local dialect or know information natives would only know.
The disguises allowed a shinobi to move freely without drawing attention. During the period ninja worked, few people traveled more than a few miles away from their home villages.
The Art of the Shinobi, Shinobi no jutsu
Ninjutsu is escape rather than kill—take shame, take embarrassment, take anything rather than kill if you can. Hone your ability to escape rather than kill…

–Jack Hoban, martial arts instructor (Morganelli, 2011)
Naruto makes a fuss about the martial arts of a ninja, but the art of the shinobi centered on information gathering and deception instead of fighting. Ninja swords, for example, were shorter than samurai katana, and ninja would try to avoid fighting a samurai directly (Bertrand, 2006). Even the famous shuriken wasn't design to kill, nor could a ninja throw them hard or accurately enough to kill. Rather, they were used to distract or disable opponents so he could be killed with a sword. Caltrops were used to hinder pursuit. The shinobi-gama, or sickle and chain, depended upon deception and distraction to be effective. One strategy, called fukurogaeshi no jutsu, or reversing the bag, involved a shinobi sneaking into a castle and then announcing he was a ninja looking for work. However, the ninja was actually using the ploy to gain the freedom to move about the castle and gather information for his original employer (Fujibayashi, 2016). Sneaky way to earn two paychecks, eh?
Ninjutsu's focus on deception served both military and civilian roles. Military ninja roles included: establishing spy networks, gathering information, making maps, and planting long-term agents. Ninja also spread misinformation and propaganda, acted as guides through enemy territory. Finally, ninja would command night attack squads, commit arson, destroy supplies, assassinate targets, and defend against other ninja (Cummins. 2015).
As civilians, ninja shared a lot in common with private investigators. People could hire them to spy on relatives and neighbors, mete out revenge, or as personal bodyguards.
While ninja had chants, charms, and hand gestures, these were used as support instead of relied upon.
What Naruto Gets Wrong and Right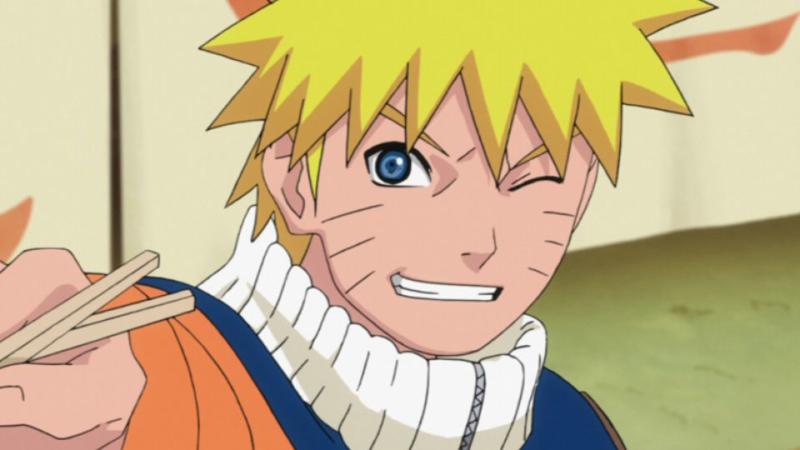 Naruto's world of the shinobi draws from reality, but it makes too much of a fuss over jutsu; it becomes something of a magic system. While real-life ninja had their own charms and hand-gestures, they relied on pragmatic observation. The Hidden Leaf Village fails to be a true ninja village by the fact it stands out too much with its version of Mount Rushmore. The anime, being an action shonen after all, focuses on fighting, whereas ninja would only fight as a last resort. When a ninja traveled, they attempted to blend in with the locals, dressing as a peasant or as a wandering monk. The shinobi of the Leaf Village do not.
Naruto does get some things right. First, deception is a part of their fighting styles, just as a real ninja. Several times throughout the series, Naruto and friends were hired as bodyguards, and the school atmosphere is kind of what villages would do to train their children, barring the modernization shown in Naruto of course. Finally, the politics the series hints at taps the real-life politics that swirled around ninja.
As mercenaries, ninja had a unique and important place in Japanese history. Much of what we know of ninja came from the stories they spread throughout the Tokugawa period as they declined. Naruto and other ninja fiction pull from more from these stories than from history. However, the history of the shinobi contains just as many stories of daring do, despite the reality of ninja being mapmakers rather than mischief makers.
One fact about shinobi Naruto hits and hits well: it's all about the mind. What made a ninja a ninja was their ability to think, observe, and plan. They didn't act on impulse; they studied and understood people. The true shinobi would watch and learn instead of jump in and fight. Ninja changed Japanese history, and through Japanese culture, the unseen ninja continues to shape the world.
References
Bertrand, J. (2006). Techniques that made ninjas feared in 15th-century Japan still set the standard for covert ops. Military History, 23(1), 12.
Cummins, Anthony. (2015) Samurai and Ninja : The Real Story Behind the Japanese Warrior Myth that Shatters the Bushido Mystique. Kanagawa, US: Tuttle Publishing.
Dawson, Chester. (2000). Exit the Ninja. Far Eastern Economic Review 163 (20) 58-61.
Fujibayashi, Y. (2016). 1676: Japan. Lapham's Quarterly, 9(1), 80-82.
Man, J. (2013). Ninja: 1,000 years of the Shadow Warrior. HarperCollins.
Morganelli, J. (2011). Ethical warrior: how the fighting philosophy of Ninjutsu expert Jack Hoban influenced the United States Marine Corps. Black Belt, (6). 54.