Hentai: What is it, really?
July 13, 2014 
Hentai. Yep, I am going there! Some information here may be considered graphic. You've been warned!
Hentai is as valid a branch of manga and anime as shonen and shojo. Hentai has a long history and conflicted definitions. The word hentai is a compound word that describes a person, action, or state of being sexually abnormal. Hentai describes a sub-genre of erotic literature rather than all erotic literature. The word nōmaru is sometimes used as an antonym for hentai. H (pronounced as etchi or ecchi) and ero refer to any manga and anime with sexual content. Hentai only refers to sexual situations that are considered perverse and fantastic:  bizarre partners and gang rape, for example. Western fans often use H and hentai interchangeably.
Hentai has three different definitions:
change of form or shape
an abbreviation for 'hentai seiyoku'
metamorphosis (as in the change from caterpillar to butterfly)
Hentai seiyoku translates roughly to "abnormal sexual desires." During the Meiji period (1857-1912), this was a branch of Japanese sexology. The term attached to works that contained bizarre sexual content between 1912-1925. Before this, such literature was called, "erotic, grotesque nonsense."
Brief History of Hentai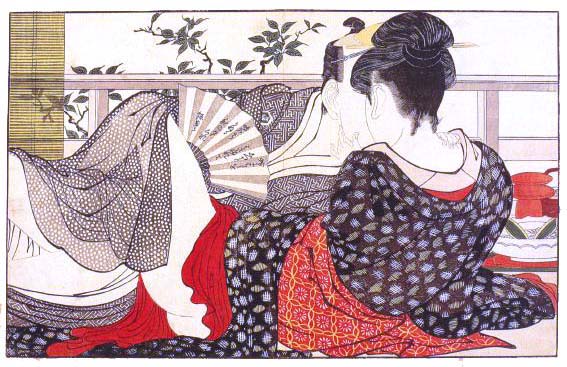 Hentai can be traced back to the dawn of manga. Manga has roots in Buddhist scrolls dating to the 12th Century. These scrolls had little political cartoons of animals making fun of nobles and clergy. These developed into ukiyo-e prints. These prints were made from wood engravings and allowed for faster production than scrolls made by hand. Ukiyo-e's shunga engravings were used as sex guides during the Edo period.  During the 20th Century, Japanese art styles adopted Western elements. This mix eventually produced the style of manga drawing we know today (McLelland, 2006).
After World War II, both manga and hentai exploded. Astro Boy and others appeared during this time. Japanese press was free to explore all the themes that the focus on wartime literature prevented. Nikutai Bungaku, carnal literature, appeared everywhere. This was a reaction of the survivors of World War II as much as a reaction to the removal of wartime press rules.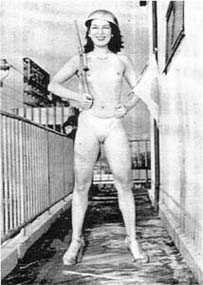 Those who survived the war often only had their bodies. Everything else was destroyed.  This gave people special appreciation for their bodies as a possession. This was also the first time women's bodies were displayed in public. Petting couples and other public displays of sexuality appeared. H (etchi) came to describe sexual literature around 1952.
The 1950s saw the revival of love suicides, a genre of love story that was popular before the War. Love suicide is considered abnormal, hentai. Homosexual relations, sadomasochism, fetishes, lesbian relations, and even seppuku saw focus magazines. Hentai fetishes range from loincloth maniacs, male disembowelment, and up to the iconic tentacle (McLelland, 2006; Ortega-Bren, 2009; Serendip Studio, 2012) .
About that Tentacle
Sexuality and tentacles dates back to 1814 with the novel Kinoe no komatsu, and an illustration by the famous Hokusai Katsushika. Yep, Hokusai drew the first image of tentacle porn.  Hokusai is one of the most famous artists of Japan. He created a series on Mount Fuji that showed the mountain from a variety of perspectives. The most famous is below.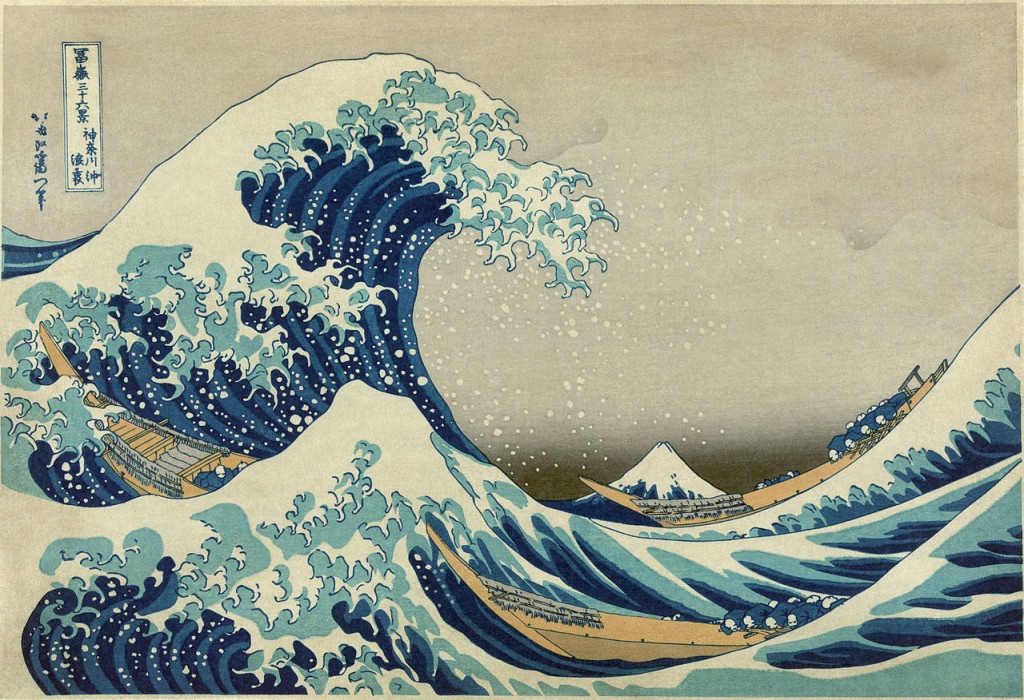 In the tentacle illustration, Tamatori, who stole a jewel from the Dragon King, is captured and has consenting sex with the king and his army of octopi (Lunning, 2012).
Toshio Maeda is considered the creator of modern tentacle hentai. Anthony Bourdain (2014) interviews him on Parts Unknown. In 1986, Maeda used a tentacle to depict sex acts in his Urotsukidoji manga. Penises, body orifices, and penetration were illegal. This law drove the mangaka to get creative. The tentacle became a phallic symbol. Maeda also relied on demons for his scenes. If it wasn't for the censorship law, it is possible that the tentacle may have remained in historical obscurity.
Hentai Appeal
The abnormal aspect of hentai is what creates its appeal. It creates a fantasy world of demons, octopus, and other sexual hijinks that are impossible to perform. You will find women with penises, furries, demons, and things from the outer edges of imagination. Hentai is categorized as lacking personable qualities. There is a barrier between the viewer and the scenes because of the lack of realism. Hentai provides an outlet that explores darker, odder regions of human psychology. It provides a means to shake people out of their standard thinking as some post-WWII advertising did. For Western audiences, hentai is often taboo. For some people, the fact hentai is animated fantasy allows them to approach it more readily than American porn.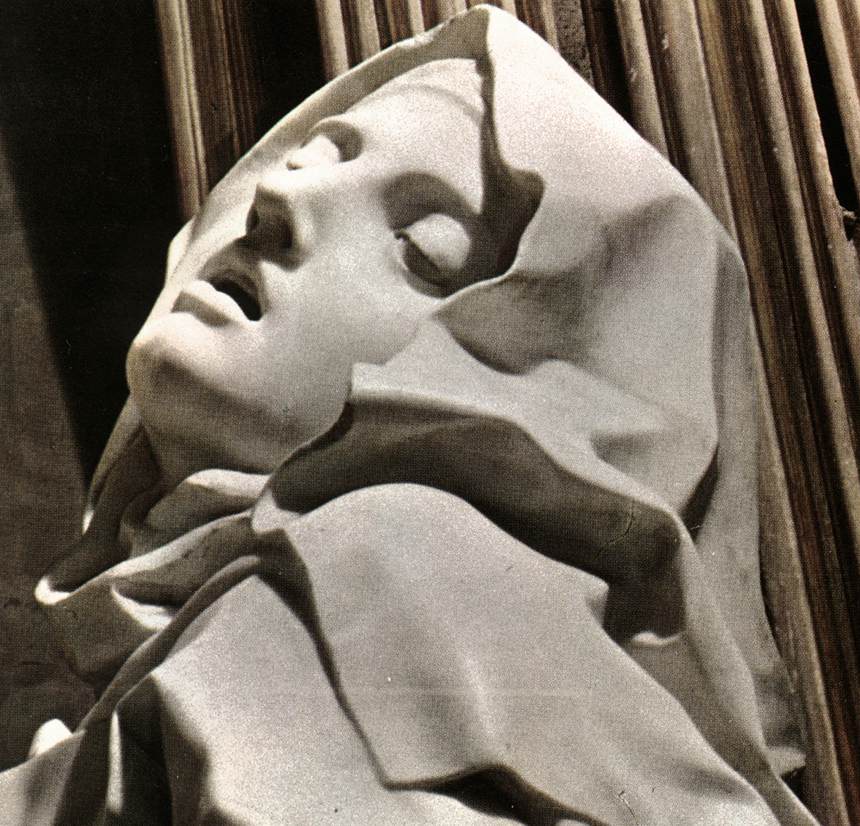 Hentai has a reputation for being poor quality: skipping frames, poor story telling, and more. Of course, this assessment extends to other genres of anime and manga. However, hentai has many similarities to Baroque art. Baroque art often depicted moments of ecstasy, such as the Ecstasy of Saint Therese.   Saint Therese experienced various visions. She described these visions in often sexual terms.  Bernini shows a scene of an angel just about to pierce the saint with an arrow.  Hmmm. a metaphor perhaps? Explains the look on the sculpture's face, doesn't it?
Hentai takes it a little further with drawing of internal cavities and other details to get the point across. Like Baroque art, the beautiful and the monstrous can co-exist. A rape scene, for example, may be beautifully detailed. Baroque has many works that beautifully portray a brutal death or event.  Hentai and Baroque art have many similarities (Pena-Pimentel, 2010).
Hentai is a genre to itself. Yaoi, yuri, and ecchi are all different aspects of the wider eros genre. Yaoi and yuri likely started as part of hentai. Over time, these genres become more acceptable and moved out of the genre.
Like American porn, hentai has a fair level of misogyny. Misogyny itself could be considered an abnormal fetish.
Hentai, like any erotic literature, is an uncomfortable topic for many people. Depictions of sex are as old as humanity. The oldest depiction is about 7,200 year old figurines of a man and woman having sex (Diver, 2005). It is likely even old depictions will be found. It is important to understand the origins of literature and how they influence others. Hentai has leached into popular anime through fan service. Hentai, such as panty fetishes, are no longer considered abnormal. Likewise, other genres influence hentai stories and artwork. Hentai, like all anime and manga, is an international product. Japan and the United States have influenced each other across this and other literature genres. Hentai will continue to influence the other genres. Hentai will continue to change and evolve to reflect people's interest in what is considered odd by society.
---
References
Bourdain, A. (2014). Anthony Bourdain Parts Unknown: Tokyo. http://transcripts.cnn.com/TRANSCRIPTS/1401/25/abpu.01.html
Diver, K. (2005). Archaeologist finds 'oldest porn statue' The Guardian. http://www.theguardian.com/world/2005/apr/04/arts.germany
Lunning, F. (2012) Tentacle Trance: Slithering Sensuality in Illustration Influenced by Anime, Manga, and Gaming. http://mcad.edu/events-fellowships/tentacle-trance-slithering-sensuality-in-illustration-influenced-by-anime-manga-and-gaming
McLelland, M. (2006). A Short History of 'Hentai' Gender & Sexuality in Asia & the Pacific. http://intersections.anu.edu.au/issue12/mclelland.html
Ortega-Brena, M. (2009). Peek-a-boo, I See You: Watching Japanese Hard-core Animation. Sexuality & Culture 13. 17-31.
Pena-Pimentel, M. (2010). Baroque Features in Japanese Hentai. International Journal of Comic Art (12) 2. 469-486.
Serendip Studio (2012). Sex and Work: Japanese Host Clubs and Hentai into Context. http://serendip.brynmawr.edu/exchange/node/12364